Texas Health Insurance & Medicare Options
With the new Affordable Care Act underway, Harper Insurance wants to make sure you are informed and prepared for what the future holds for you and your family. We have the ability to help you get a quote and see if you or your family qualify for assistance, when paying for your premium, from the government. The Health Insurance Marketplace "AKA" Exchange, will have an Annual Enrollment Period each year, during this time you will have the option of going in and making changes to your plan, choose a new plan and applying for assistance to help pay for your insurance or you can call us and we can help you find the right policy for you and your family.
By clicking the button below you can get access to a quote right from our website from Blue Cross and Blue Shield of Texas

Independent, Authorized Producer of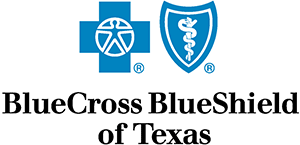 Maybe you are interested in Health Insurance Off the Health Insurance Marketplace "AKA" Exchange. With Humana you have this option as well. You will find Humana's premiums very competitive to other insurance companies. With Humana you can also access quotes for Individual Dental, Vision, Life & Supplement Policies as well, just follow the specific link for the product you are interested in for a quick quote today.
Independent, Authorized Producer of

By clicking this link below you can access a quote from Humana for Individual Major Medical Health Insurance Off the Exchange or Marketplace, as well as Dental, Vision, Life & Supplement:
https://www.humana.com/insurance-plan-quotes/AOALanding?SANID=1607165
Are you needing a Temporary Health Plan, Critical Illness Plan, Hospital Indemnity, Accident Plan, Disability, Vision, Dental, Term Life or Off Exchange Health Plan Option. United Health One has plans available to help you stay healthy and secure. Just follow the link below to obtain your quotes today. Note:(Consumers that reside in South Carolina cannot use the Link).
Independent, Authorized Producer of
We can also offer TeleHealth Plans from Healthiest You at a very affordable Family rate of $15/month with no other fees included. Whenever our members have questions or they are simply not feeling well, they can effortlessly connect to our 24x7 telehealth hotline for the diagnosis and treatment of illness, second opinions and consultations. We have board-certified, licensed physicians in every state waiting to provide exceptional care. They can even prescribe medication and save a trip to the doctor's office, whether members are at home or on the road. Click the link below to find out more and see how much you could save by just picking up the phone and calling versus sitting in a doctors office or ER and waiting.
Group Quotes: http://partner.healthiestyou.com/view/l.aspx?id=5720e324309f920de02f84be
Individual/Family Quotes: http://partner.healthiestyou.com/view/s.aspx?id=5720e324309f920de02f84be
Texas Resident Aged 65 and Older or Those with Special Circumstances May be Eligible for Medicare
Medicare is a government-administered insurance program that provides health insurance coverage for adults aged 65 and older, individuals with physical disabilities, and individuals with various unique circumstances rendering them unable to obtain adequate health insurance. The program proves to be tremendously helpful to many people who would otherwise not be able to acquire health insurance. If you have questions about Medicare Advantage Plans (Part C), Prescription Drug Plans (Part D), or Supplement Plans (Medigap), and would like to determine your eligibility, contact South & Crouch Insurance to learn more.
Although it is important to shop around and compare quotes from a variety of different carriers, you are always in good hands when you choose to purchase health insurance from an independent agent, such as South & Crouch Insurance. For questions regarding this agency's unique policies available and affordable coverage plans, contact Harper Insurance today.